T
he home of the vizard organization, the center of operations, this is where we live, breath and fight. We Are Vizard
T
he new generation, we're cool, we're relaxed, we're vizard, our motto, our code.
W
elcome, if you are in this organization it is because you have passed the academy, and as such you are warriors of unprecedented power.
Dragon:
symbolizes power and excellence, valiancy and boldness, heroism and perseverance, nobility and divinity. A dragon overcomes obstacles until success is his. He is energetic, decisive, optimistic, intelligent and ambitious.
Phoenix: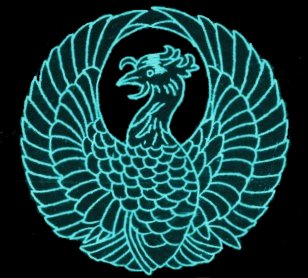 The bird was also said to regenerate when hurt or wounded by a foe, thus being immortal and invincible — it is also said that it can heal a person with a tear from its eyes and make them temporarily immune to death. The phoenix is a symbol of fire and divinity.
Tiger:
the tiger is the emblem of the great aristocratic warriors famously known as the samurai. The tiger represents the virtue of courage. It also means revision, improvement, change, and the zen good.
Shark:
The shark is said to be a fierce merciless foe to be up against, lurking in the realm of life and death ying and yang they are great setters of balance if a little distant at times.
U
nlike most organizations our method of ranking is simple, original and fitting. The code of the Bushido, we stand strong united, never doing anything to harm the vizards or the organization as well as not go out and do harm to other organizations allowing for peace where ever we go.
I. Rectitude:Kisuke
Rectitude or Justice, is the strongest virtue of Bushido. A well-known samurai defines it this way: 'Rectitude is one's power to decide upon a course of conduct in accordance with reason, without wavering; to die when to die is right, to strike when to strike is right.

Greater Masks-
First Mask-
3.
4.
5.
6.
7.
8.
9.
10.
II. Courage:Sorelle
Courage is worthy of being counted among virtues only if it's exercised in the cause of Righteousness and Rectitude. In his Analects, Confucius says: 'Perceiving what is right and doing it not reveals a lack of Courage

Greater Masks-
First Mask-
3.
4.
5.
6.
7.
8.
9.
10.
III. Benevolence:Rin
Love, magnanimity, affection for others, sympathy and pity, are traits of Benevolence, the highest attribute of the human soul. Both Confucius and Mencius often said the highest requirement of a ruler of men is Benevolence.

Greater Masks-
First Mask-
3.
4.
5.
6.
7.
8.
9.
10.
IV. Politeness:Zacky
Courtesy and good manners have been noticed by every foreign tourist as distinctive Japanese traits. But Politeness should be the expression of a benevolent regard for the feelings of others; it's a poor virtue if it's motivated only by a fear of offending good taste. In its highest form Politeness approaches love.

Greater Masks-
First Mask-
3.
4.
5.
6.
7.
8.
9.
10.
V. Honesty:Greyburst
Bushido encouraged thrift, not for economical reasons so much as for the exercise of abstinence. Luxury was thought the greatest menace to manhood, and severe simplicity was required of the warrior class … the counting machine and abacus were abhorred

Greater Masks-
First Mask-
3.
4.
5.
6.
7.
8.
9.
10.
VI. Honor:Aysar
The sense of Honor, a vivid consciousness of personal dignity and worth, characterized the samurai. He was born and bred to value the duties and privileges of his profession. Fear of disgrace hung like a sword over the head of every samurai … To take offense at slight provocation was ridiculed as 'short-tempered.' As the popular adage put it: 'True patience means bearing the unbearable.'

Greater Masks-
First Mask-
3.
4.
5.
6.
7.
8.
9.
10.
VII. Loyalty:HitsuJr
Loyalty to a superior was the most distinctive virtue of the feudal era. Personal fidelity exists among all sorts of men: a gang of pickpockets swears allegiance to its leader. But only in the code of chivalrous Honor does Loyalty assume paramount importance.

Greater Masks-
First Mask-
3.
4.
5.
6.
7.
8.
9.
10.
How our Ranking system works
Guardians-Rg
Grand Masks-Captains
Greater Masks-Vice captains
First Mask-Lt's
Third mask below seated.
Morals:
W
e as vizards are one, a unit, friends, companions. We leave no one behind, we make no sacrifices,we enforce no laws other then peace. We fight for the team that requires us more. We are relaxed.... do not be hasty....We are cool... We Are Calm... We Are Vizard.
Announcements
main location
http://www.narutowire.com/forum/viewtopic.php?f=57&t=6223